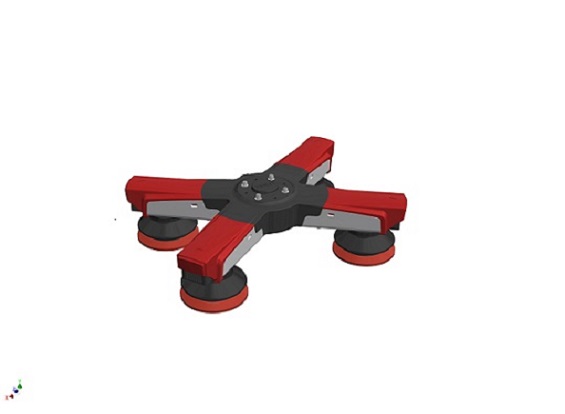 14 november 2022
Wadcon Automation proudly announces the new Toolit vacuum lifting tools in extension of the existing Toolit Airforce. This series of tools produced for robots and cobots is designed for the process of palletizing of boxes.
New to this series is the fact that these newly designed tools can be extended with several options. Also, the measurements of the tools can be configured to match the size of boxes or other objects. It is possible to select the measurements and other options yourself through the configurator on the new website, available via www.toolit.solutions and www.cobotgripper.com. After having done this, the tool can be requested directly.
In addition to this, the tool is designed in such a way that it is easy to integrate. Furthermore, the tool consists of a high lifting capacity and has a high degree of redundancy.
More information can be found on the websites www.toolit.solutions and https://www.wadcon.eu/toolit/toolit-cobot-and-robot-tooling.