This 15 m assembly line is used for the assembly of automotive sunroofs.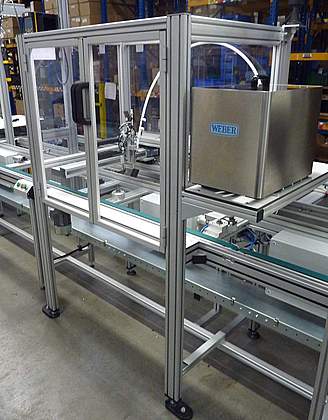 The glass sunroof is assembled to its frame in a 5-step process along one line including the quality control stations. Station 1 checks the alignment of the guide profiles.
In steps 2, 3, 4 and 5, parts are assembled and screwed together with the correct torque. Stations 4 and 5 feed the automatic screw drivers by means of automated screw feed units, ensuring that the correct torque is applied.
A PLC with touch screen controls the production line.