This is an example of a Movit system as applied for the production of a product that is central to the energy transition. Confidentiality does not allow Wadcon to disclose more information about the system other than the example below. The system is running smoothly since summer 2019.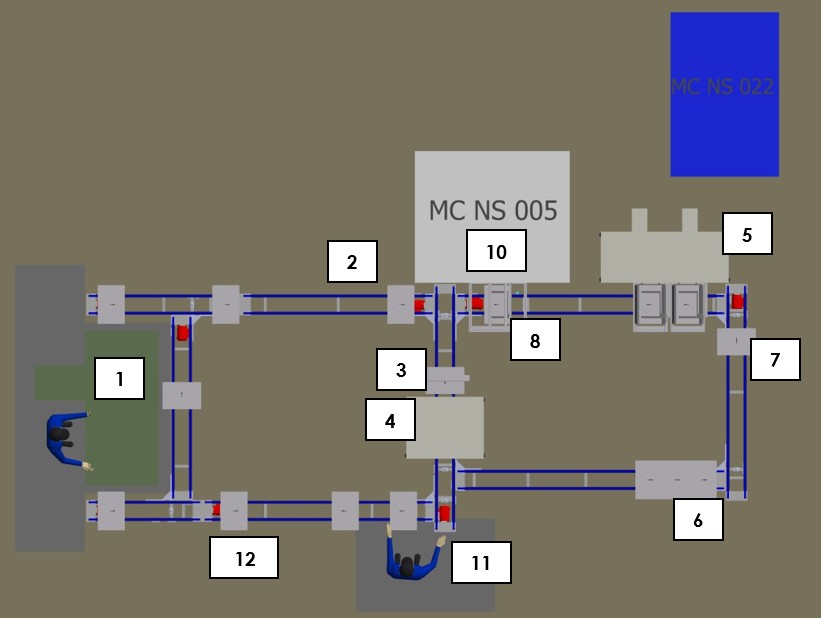 Voorbeeld van de layout:
1. Empty mould
2. Preparing the mould
3. Fitting the upper mould
4. Filling the mould
5. Curing oven lift
6. Cooling track
7. Curing oven exit
8. Press loading shuttle
9. Press
10. Manual release and inspection
11. Buffering to station 1
In this example we could also decide to automate the inspection for example, by inserting and configuring a 3D measuring camera.