Functioning:
The polishing machine works by placing an object in the polishing drum together with a polishing agent and rolling the drum around until the object is finished. The machine runs a polishing program which may be saved as a recipe by selecting a speed, changes of direction and the number of running hours in the program. The drum rests on the drive shafts, separated by spacers on the shaft. By angling the shaft slightly the drums lean on one side of the shaft against the spacers. This allows a number of drums to run on the same recipe. The design can be adapted to suit various sizes of drums to allow various sizes of objects to be polished.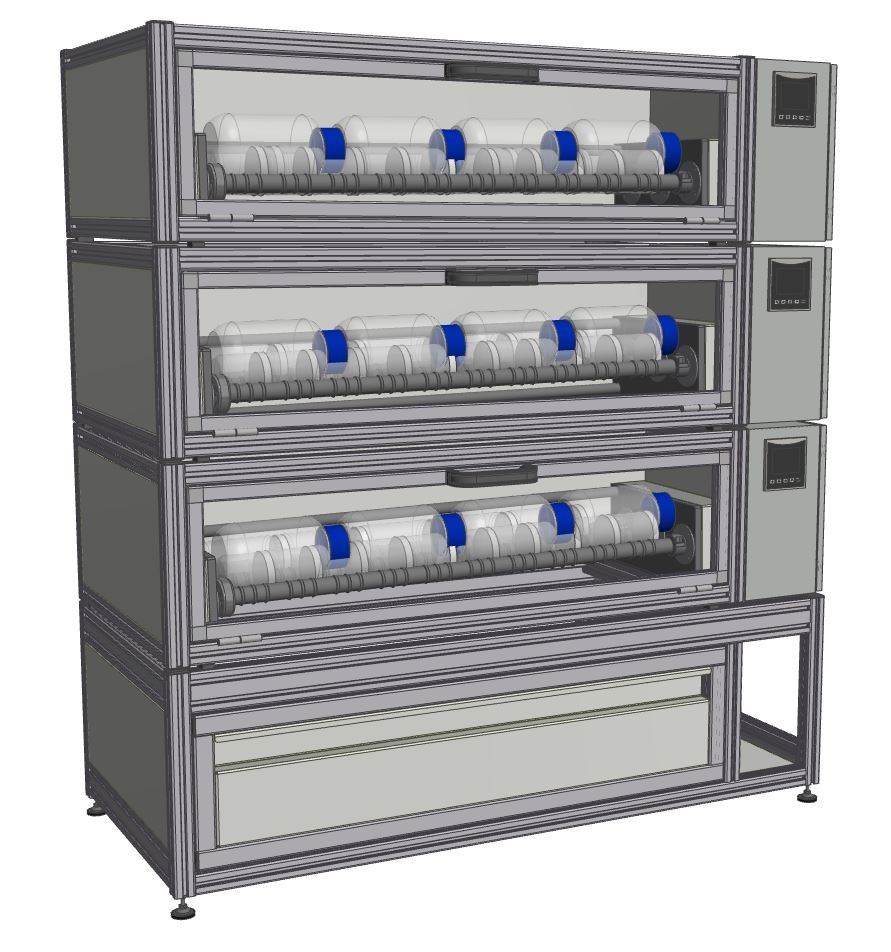 Specifications:
This machine is designed to operate in most clean room environments.
The machine will typically fit between 6 and 16 polishing drums, depending on the size of the objects to be polished.
To ensure that the drums stay in place on the drive shafts, separators are clamped onto the shafts..
The drive shafts are on a slight incline, so positioning the bottles against the separators
The polishing process is monitored through the PLC: the duration, the, number of reversals, and the speed of polishing can be set. These settings can be stored as a specific recipe.
The total polishing time can be set up to 999 hours.
The polishing unit is set on caster wheels

Settings:
The shaft speed can be adjusted to a max drum speed of 125 rpm
Polishing speed and time per direction
Delayed start
Base mounting is fitted with caster wheels.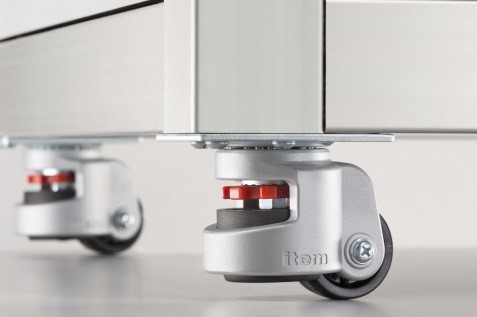 Internalp parts: One stackable unit